Friday, 09 June 2017
Allen Associates can now offer distillery owners an in depth look at their plant thanks to a new state-of-the-art virtual reality system.
Unveiled at the World Distilled Spirits Conference in Glasgow, the advanced technology takes layout designs from the drawing to a 3D walk though, giving designers and clients a true understanding of how the distillery will look and improving process plant layout.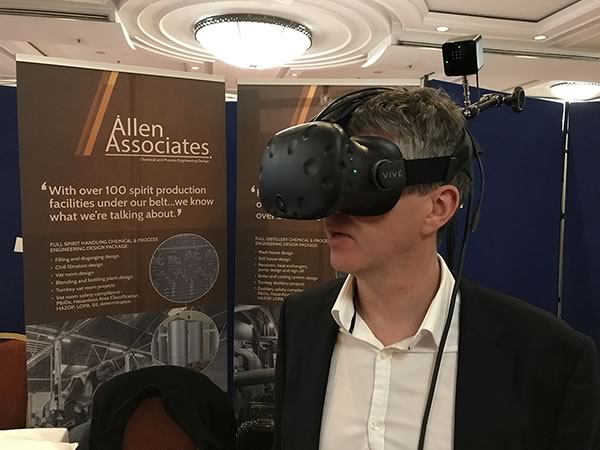 "The reaction has been extremely positive," said Allen Associates Managing Director, Scott Allen. "We even had interest at WDSC from clients looking at the technology from a visitor experience angle, providing virtual tours of their distillery from anywhere in the world.
"Images are one thing but it is a completely different experience when those images come to life through virtual reality. We have a number of clients visiting the office to look at past designs of similar distilleries to give them an understanding of what is involved. When the design of their distillery develops they can then do the VR tour to ensure the layout is exactly as they want."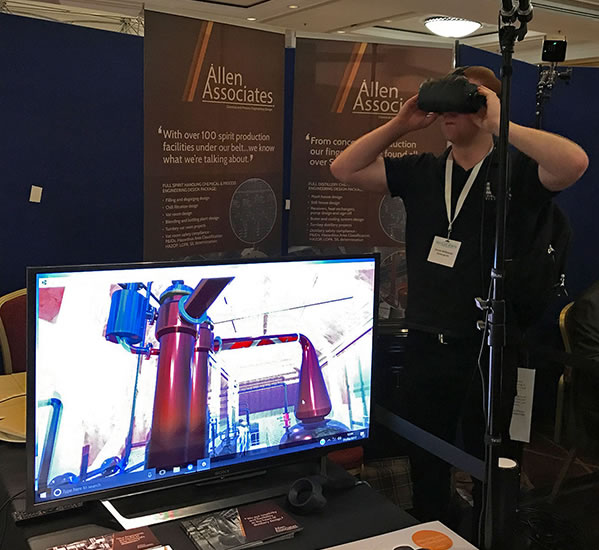 Scott continued: "Unlike an image, the virtual reality system can show the true scale of a project including the volume of pipework, valves and pumps. This is particularly important when working with design team members who have limited distillery or process plant experience"