Tuesday, 11 April 2017
Stirling based distillery design engineers, Allen Associates, is ramping up its international presence and targeting the craft distilling sector as it looks to build on a series of client wins that has seen the company grow significantly over the past three years.
A thirst for new and unusual spirits has fuelled the rapid expansion of the craft distilling industry which in turn has helped Allen Associates grow from eight staff in 2014 to a team of 15 chemical engineers in 2017.
In the past year alone the company has witnessed a 100% increase in the number of enquiries from craft distillers at home and overseas. Fifteen new clients were brought on board during 2016 helping to boost turnover by 25% to an estimated £1.25 million for the year, with further expansion anticipated in 2017.
In addition to new malt whisky distillery projects at Ardross, Eden Mill, Holyrood and Raasay distilleries in Scotland, the business has strengthened its international credentials with projects in seven countries, including a gin distillery in the Cote D'Azur and a whisky distillery in Bulgaria.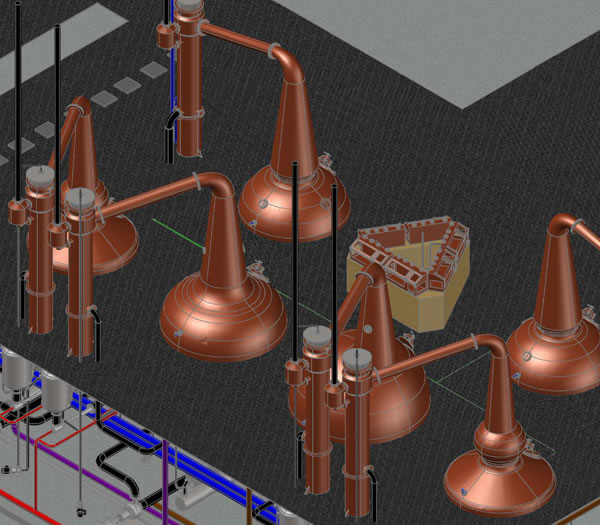 Managing Director, Scott Allen, said: "Our work with global companies such as Edrington, William Grant & sons, Beam Suntory, Glenmorangie and Diageo, will always be at the core of our business however, we are also seeing significant commercial opportunities within the rapidly expanding global craft distillery industry.
"The continued expansion in this sector is good news for the distilling engineering service sector as each project requires engineering support from a network of associated businesses – the majority of which are based in Scotland.
"Although the UK remains our primary market, Allen Associates reputation in the field of chemical and process engineering in distilled spirits is spreading internationally. Approximately 10% of our turnover is currently generated overseas however, we see this increasing significantly as distilled spirits production continues to increase worldwide."
Founded in 1994 and based at the Stirling University Innovation Park, Allen Associates is the largest Scottish based chemical and process engineering design consultancy serving the Scotch whisky and related industries. The company offers clients in the drinks, food and process industries a range of professional engineering solutions from simple advice to delivering turnkey projects.
Scott Allen added: "We are specialists in the Scotch whisky industry and have worked in more than 100 distilleries. In addition to project managing developments, our team designs new processes and equipment specification to improve customer operations, and we also design and sell bespoke equipment for distilleries. Our expertise ranges from grain intake through to bottling and has taken us as far afield as Vietnam where we designed and commissioned a vodka bottling plant."