Friday, 11 September 2020
Allen Associates client, Nc'nean, was shining in the whisky spotlight this month as the first bottle from the new west coast distillery was snapped up for a world record £41,000 at auction.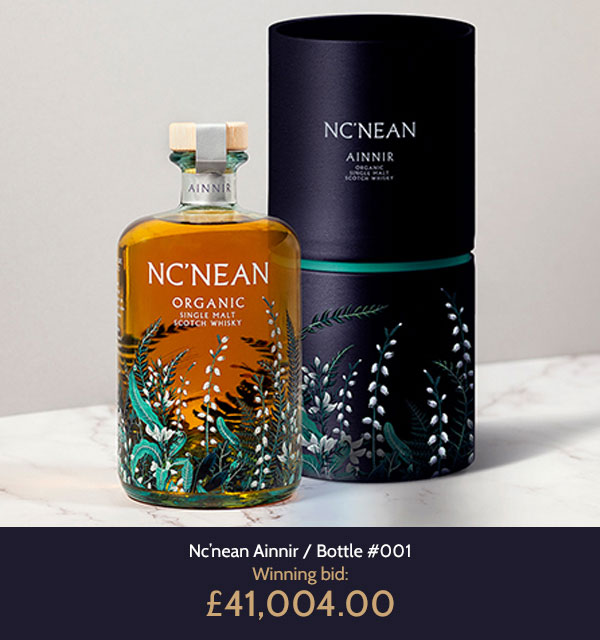 The first ten bottles went under the hammer as part of a charity fundraising drive by the distillery, with a total of £92,500 raised for a number of good causes.
Commenting on the auction, Martin Smith from Allen Associates said: "What an incredible result. The hammer price is four times higher than the previous record for a first release bottle of single malt.
"As the distillery designers we are well aware of the potential to make great whisky from the distillery, but when the hammer came down on bottle No1 we couldn't believe the price. What makes it even more special is that all the money raised from the auction will go to five very worthy causes."
All proceeds from the auction will be split between five charities that support sustainability, the UK hospitality industry and the Morvern community, including Trees for Life, The Drinks Trust, The Ben, The Scottish Farm Land Trust and Morvern Community Trust.
Martin continued: "The auction is the culmination of a fascinating journey that has seen Allen Associates work closely with Annabel and the rest of the Nc'nean team from the earliest days through to the design and build of a truly world class distillery."